2020 Ford Edge vs 2020 Ford Escape near Wayne, NJ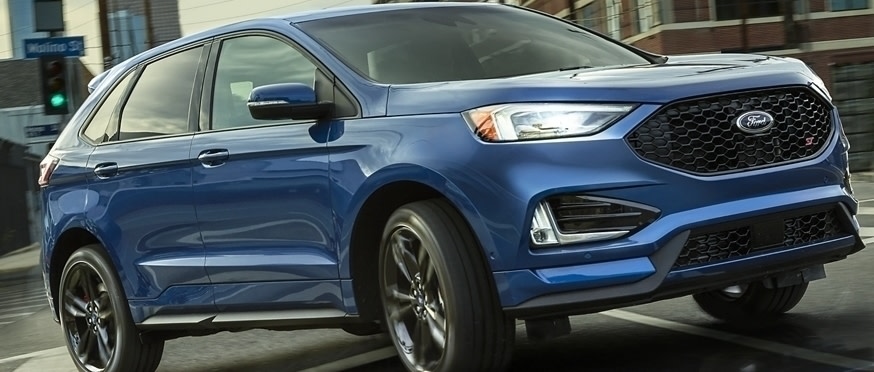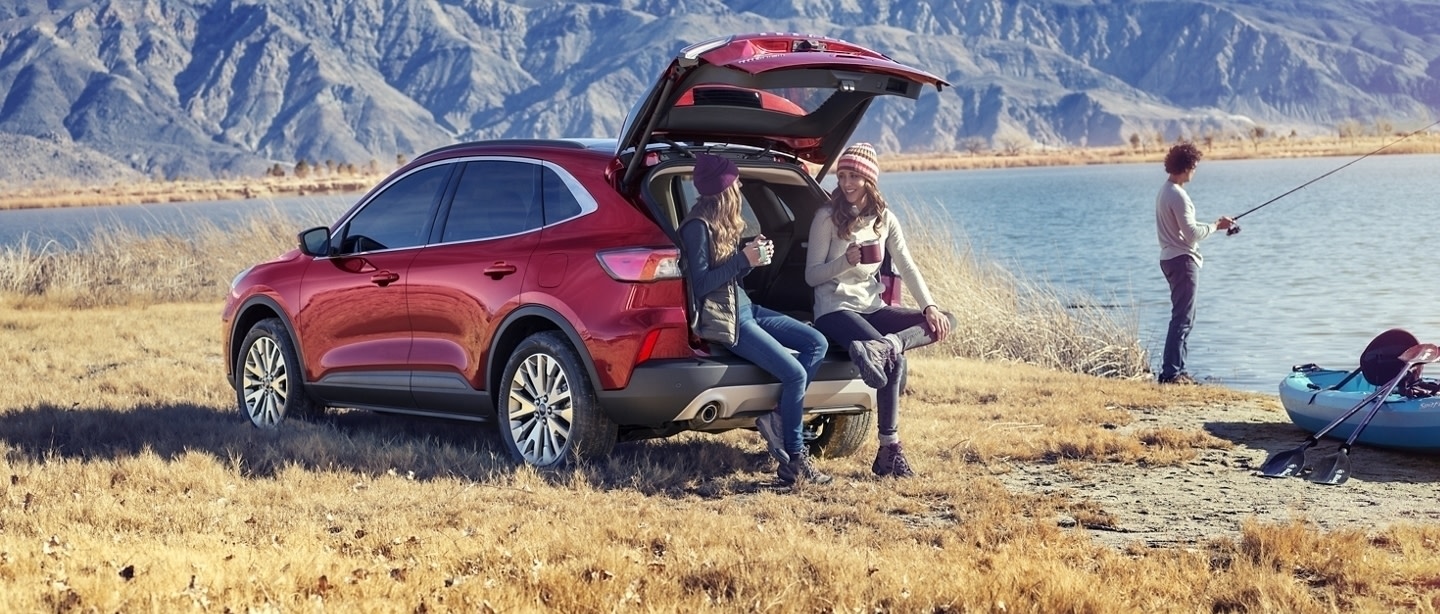 Left Photo: 2020 Ford Edge with optional feautres shown. Right Photo: 2020 Ford Escape with optional features shown.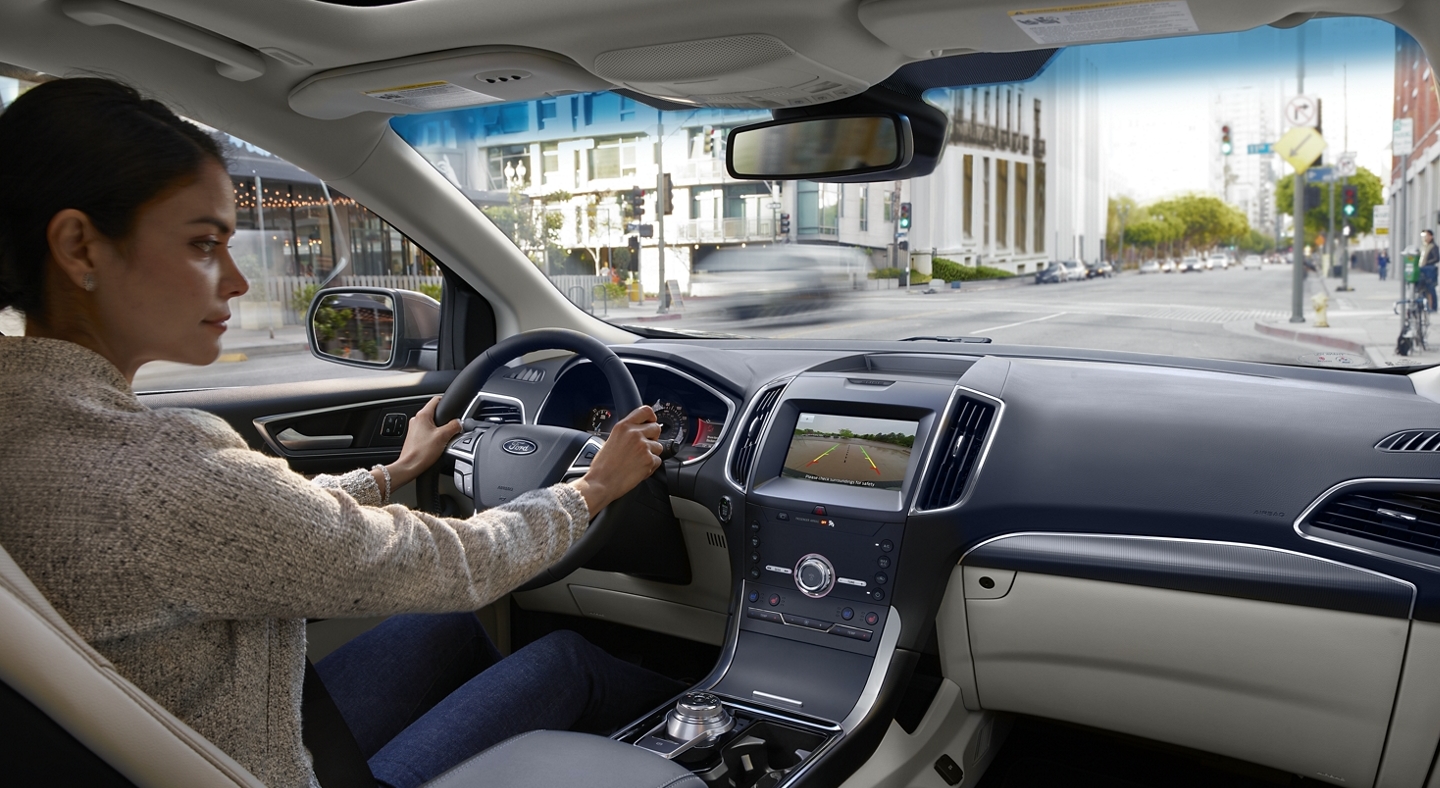 Sales Hours
(866) 211-0606
| | |
| --- | --- |
| Monday | 9:00 am - 7:30 pm |
| Tuesday | 9:00 am - 7:30 pm |
| Wednesday | 9:00 am - 7:30 pm |
| Thursday | 9:00 am - 7:30 pm |
| Friday | 9:00 am - 7:30 pm |
| Saturday | 9:00 am - 6:00 pm |
| Sunday | Closed |
We know sometimes it might be a tough task to decide between two similar incredible models like the 2020 Ford Edge or 2020 Ford Escape, but let us here at Route 23 AutoMall make your decision much easier! We've done our research and are going to provide you with some differences between their performance specs, interior, and designs, so you can decide which one you'd like to make a part of your car family. Then, come put one of both to the test with a spin around the block! You can find us at 1301 Route 23 in Butler, NJ, and we look forward to meeting you.
Performance
What better place to start than with the performance of these two compact SUVs? The Edge is armed with a 2.0L EcoBoost® 4-cylinder engine that kicks out 250 horsepower and 275 lb.-ft. of torque, proving it will have no problem at all getting you from point A to point B in a cinch. Under the hood of the Escape, you'll find a 1.5L 3-cylinder turbocharged system, which delivers 181 horsepower and 190 lb.-ft of torque. Thanks to all of this massive power, you'll be zooming right past traffic and arriving to your final destination much quicker than you think. One feature that you'll find in the Edge is auto stop/start technology. This advancement turns your vehicle off when you're waiting in traffic and as soon as you take your foot away from the brake, it starts it back up to save you both fuel and money! Finally, with Torque Vectoring Control2 and Traction Control2 in the Edge, you'll be enjoying only silk-smooth drives no matter what kind of terrain you're tackling. And if you went with the Escape, count on Curve Control to keep your vehicle stable when you happen to oversteer!
Interior
Pop open the doors and make your way inside the cabin of the 2020 Edge and Escape. Right away, you'll be able to kick back and relax in each model as you prepare for your journey. In the Escape, you'll have standard manual, single-zone climate control to keep you warm and cool as you cruise, however, if you chose the Edge, you'll see standard dual-zone automatic climate control. This amenity allows both you and your front passenger coming along to set your ideal cabin temperature without any interference. When you and your copilot want to stretch out comfortably, it will be easy to do so as the Edge provides you with 60.3 inches of shoulder room in the front and the 2020 Escape includes 57.6 inches. Legroom shows a little bit of a difference too, as you'll have 40.6 inches in the Edge and 42.4 inches in the Escape. Finally, we know that no drive would be complete without music and both models are prepared to provide you with crisp and clear sound. However, you'll have to decide whether you want to go with the 6-speaker system in the Escape or elect the 9-speaker setup found in the Edge.
Exterior Design
We couldn't end without chatting about the design of each compact SUV. One way the two vary is in wheel size. The Escape is built with 17-inch Shadow Silver-painted aluminum wheels that will undoubtedly get you noticed instantly, while the Edge shines thanks to its standard 18-inch Sparkle Silver-painted aluminum wheels. Not only this, you'll find a difference in light options too, both of which are sure to illuminate the road and let you conquer any dark areas with ease. That being said, you can go with the Bi-LED and high beam headlamps built into the Edge or LED signature lights that accentuate the Escape. One amenity that comes standard on the Edge, while available on the Escape too, are sleek black roof rack side rails for when you want to bring along some camping gear or other items. Lastly, the moment you leave your driveway in the Edge, you can bet you'll be noticed instantly thanks to the standard body-color rear spoiler. Once again, if you choose to upgrade to a higher trim on the other model, you can have this sophisticated feature too!
We hope our comparison between the 2020 Ford Edge vs 2020 Ford Escape has helped you figure out a clear winner! All that's left to do is stop into Route 23 AutoMall to see all the features these striking compact SUVs are lined with. Our dealership is open six days a week, so come see us soon!
2020 Ford Edge
2020 Ford Escape
2.0L EcoBoost 4-cylinder engine
250 horsepower and 275 lb.-ft. of torque
60.3 inches of front shoulder room
40.6 inches of front legroom
9-speaker system
1.5L 3-cylinder engine
181 horsepower and 190 lb.-ft. of torque
57.6 inches of front shoulder room
42.4 inches of front legroom
6-speaker system
Testimonials
GOOGLE
6-24-2020
GOOGLE
6-16-2020
GOOGLE
6-16-2020
GOOGLE
6-15-2020
GOOGLE
6-5-2020
GOOGLE
6-4-2020
GOOGLE
5-29-2020
GOOGLE
5-28-2020
YELP
5-28-2020
GOOGLE
5-22-2020
GOOGLE
5-21-2020
GOOGLE
5-15-2020
GOOGLE
5-5-2020
GOOGLE
4-30-2020
GOOGLE
4-26-2020
GOOGLE
3-30-2020
GOOGLE
3-30-2020
GOOGLE
3-30-2020
GOOGLE
3-30-2020
GOOGLE
3-15-2020
GOOGLE
3-14-2020
GOOGLE
3-7-2020
GOOGLE
3-7-2020
GOOGLE
3-4-2020
GOOGLE
3-1-2020
GOOGLE
2-28-2020
GOOGLE
2-27-2020
YELP
2-27-2020
GOOGLE
2-18-2020
GOOGLE
2-15-2020
GOOGLE
2-14-2020
GOOGLE
2-14-2020
Read More